The Repair Cafe will be opening every two weeks over the winter months.
Opening times for the Repair Cafe over November and December
28th February – CLOSED
7th March – OPEN
14th March – CLOSED
21th March – OPEN
28th March – CLOSED
4th April – OPEN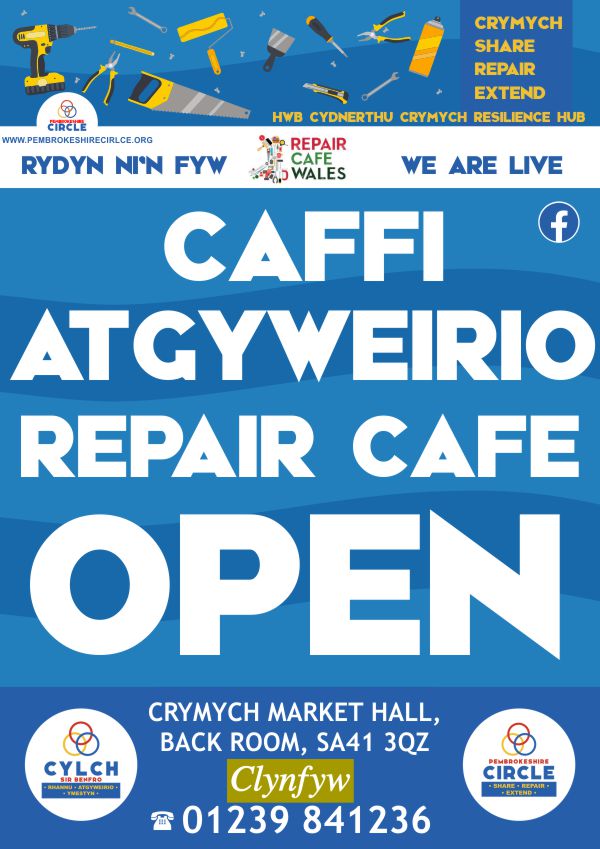 Clynfyw Repair Cafe in Crymych, Pembrokeshire.
With funding from the Welsh Government, Clynfyw are part of the Pembrokeshire Circle which involves many local Organisations working closely together to benefit their communities.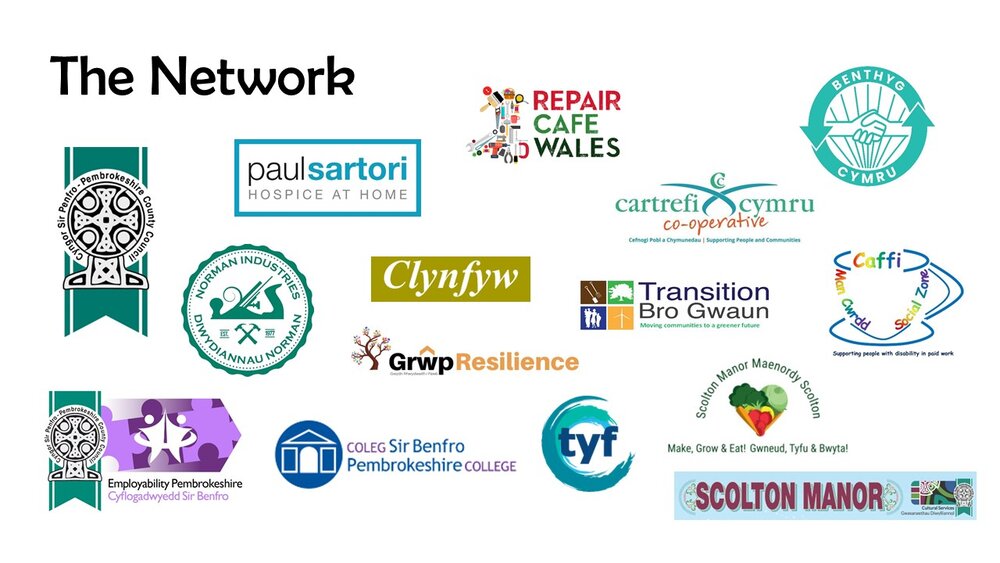 Have an item you don't need? Need an item you don't have?
Our Library Of Things in Haverfordwest provides a valuable, affordable service allowing users to loan items at an affordable cost. We believe that borrowing, not buying, will not only help the environment but also the local community by ensuring everyone has access to needed items.
Sometimes items we wish to keep break. Rather than throw them away bring them to one of our local Repair Café Events. One of our skilled Volunteers will not only attempt to repair your item but will also share with you how to fix it yourself. Whilst at the Repair Café event you will get a chance to meet other local residents, share skills and engage with your community like never before.
If you have a broken item that you plan to throw away, consider donating it to one of our dedicated Repair Centres. Here our Volunteers will attempt to extend the life of your item – saving it from landfill. If repairable the item will be added to our Library Of Things for hire or will be sold at one of our stores.